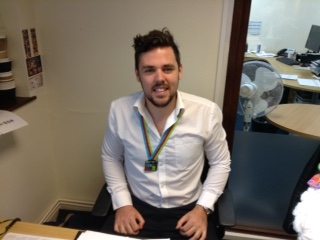 At 9.00am on Sunday morning, 2nd October 2016, with a grey and overcast sky, Laila's Fine Foods Account Executive Jak Blanthorn, started the first leg of his sprint triathlon at the 'Last of the Summer Tri' in Holmfirth.
Holmfirth's triathlon takes place twice a year, and is a sprint distance triathlon made up of 400 metres swim in a 20 metre pool, followed by an 24 kilometre cycle route. The run which is just under 6km, completes the triathlon at the swimming pool and sands recreation facilities in Holmfirth.
Jak completed the event in a combined time of 2:12:50 and it seems that he has now caught the bug as he plans to continue training over the winter to ensure he is ready for when the triathlon season starts again in April 2017 commenting,"This was the first time I have done a triathlon and I really enjoyed it. I entered through sibling rivalry really as my brother had been training for a few weeks so it encouraged me to give it a go with only 3 full weeks left to get myself in to shape. I feel fitter than I have for a long time, thoroughly enjoyed the event and will definitely be doing more next year."
Browse the range of rubber ducks and Inflatable Animals at Inflatable Toy Shop, the online home of the UK's largest selection of inflatable toys for any occasion.